| | |
| --- | --- |
| | Atlanta, GA |
| | Atlanta, GA (PSI) |
| | Atlanta, GA (CSR) |
| | Baton Rouge, LA |
| | Boca Raton, FL |
| | Boise, ID |
| | Boise, ID (WorkCare) |
| | Boston, MA |
| | Cambridge, MD (ISG) |
| | Casper, WY |
| | Charlotte, NC (Rollins) |
| | Chicago, IL |
| | Chicago, IL (AVRECO) |
| | Chicago, IL (HCI) |
| | Chicago, IL (Exec. Lines) |
| | Colorado Springs, CO (HCI) |
| | Dallas, TX |
| | Denver, CO |
| | Ft. Lauderdale, FL |
| | Garden City, NY (Treiber) |
| | Honolulu, HI (TRIAD) |
| | Houston, TX (Leicht) |
| | Itasca, IL |
| | |
| --- | --- |
| | Kansas City, KS |
| | Lexington, KY |
| | Little Rock, AR |
| | London, UK (PSI) |
| | Los Angeles, CA |
| | Los Angeles , CA (PSI) |
| | Madison, WI (Schneider) |
| | Manhattan, NY |
| | Minneapolis, MN (PSI) |
| | Minneapolis, MN (Schneider) |
| | New York, NY (CESI) |
| | New York, NY |
| | Oklahoma City, OK |
| | Omaha, NE |
| | Orange, CA |
| | Portland, ME |
| | Paramus, NJ (CMM) |
| | Poulsbo, WA (NIPC) |
| | Providence, RI |
| | Salt Lake City, UT |
| | San Francisco, CA |
| | San Francisco, CA (Crawley Warren) |
| | Scottsdale, AZ |
| | Seattle, WA |
| | Stewartsville, NJ |
| | Tampa, FL |
| | Tampa, FL (HCI) |
| | Tulsa, OK |
| | Uniondale, NY |


Finding specialty insurance markets for property, general liability, business auto, workers compensation, umbrella, D&O and E&O may seem like a matter of luck. At CoverageFirst we stay on top of the latest industry happenings and find answers for agents like you. Let CoveragePro be your personal assistant and find it for you.
Provide just a few lines of information and let him do all the work. Think of us as your virtual marketing department. To submit a piece of business, simply click on the appropriate office listed on the left tab, fill out a brief inquiry form, and watch as our wholesale brokerage experts send your submission to the best markets all across the country.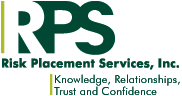 CoverageFirst's Wholesale Brokerage Center is backed exclusively by Risk Placement Services, Inc. (RPS), a wholesale brokerage operation with access to major excess and surplus lines carriers. RPS has strong relationships with carriers and can handle the marketing of your most challenging accounts. Through its network of offices, RPS can access any surplus lines carrier or specialty market that you need for complex, difficult or catastrophic exposures for casualty or property coverages. And RPS can get the job done fast - it takes only days for us to quote and bind coverage, even on complex accounts. Click here to learn more about how to access RPS.




Take a look at the top 10 niche industry classes submitted by our agents: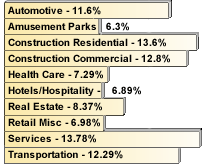 | | |
| --- | --- |
| | Risk Placement Services is the 5th largest wholesaler with offices nationwide. View our brochure. more... |
| | Are you offering EPLI to your clients? You should be. With RPS EPLI, you can make a real difference in protecting clients against their number one exposure. more... |
| | What about Surplus Lines Taxes? Taxes in Surplus Lines are billed by policy, unlike Admitted Carriers. Always be sure you understand who is going to be responsible for collecting and paying the taxes. |